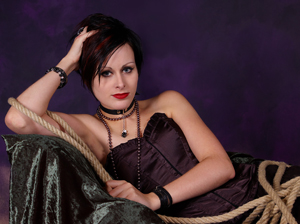 Portraits
These are more creative and consequently take somewhat longer to shoot.
The lighting is more complex, using a combination of flash and natural light.
Portraits, somewhat confusingly, can range from head and shoulders shots to full-length shots.
As with Headshots, a contact sheet is supplied soon after the shoot, allowing the model to choose at their leisure the images they wish to be subjected to further processing.